Firm News
The significant and cutting edge work product by our team has earned us exceptional recognition and a notable presence on the global stage and we are pleased to share our recent newsworthy achievements with you.
January 20, 2017 - SHUSAKU·YAMAMOTO Ranked Strongly in The Legal 500 Asia Pacific 2017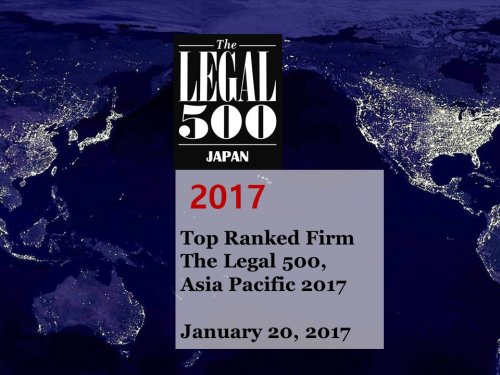 The Firm's patent and trade mark litigation group, anti-counterfeiting group, licensing and due diligence team led by Owner Kensaku Yamamoto and its patent prosecution group with its sector-specific electronics, computing and mechanics, and biotech, chemicals and life sciences practices led by Founder Shusaku Yamamoto were recommended by The Legal 500 Asia Pacific 2017 as one of the leading independent domestic law firms in Japan for Intellectual Property.
The Firm has consistently been recommended by Asia Pacific Legal 500 since the early 2000s and the Firm is delighted that our good work has been recognized by our clients and peers, whose feedback has ensured that the Firm has features strongly in the rankings over the years.
The Asia Pacific Legal 500 provides an impartial, third-party opinion on the leading law firms and lawyers in Japan and many other important jurisdictions all over the world. The rankings highlight the practice area teams who are providing the most cutting edge and innovative advice to corporate counsel. The annual research is based on feedback from thousands of in-house counsel worldwide, submissions from law firms and interviews with leading legal practitioners.
October 3, 2016 - Autophagy - Nobel Prize winning innovative therapies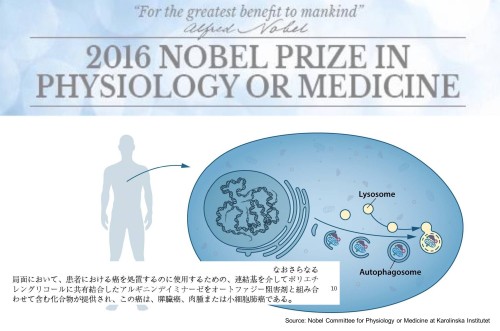 The 2016 Nobel Prize in Physiology or Medicine was awarded to Prof. Yoshinori Ohsumi for his "discoveries of mechanisms for autophagy." Building on this pioneering discovery, the Firm is honored to prosecute several autophagy-related patent applications for innovative clients that develop drugs that target autophagy in cancer, small cell lung cancer, liver, renal & other cardiovascular diseases.
July 13, 2016 - Firm's Successful Efforts in Protecting R & D covering Zika treatments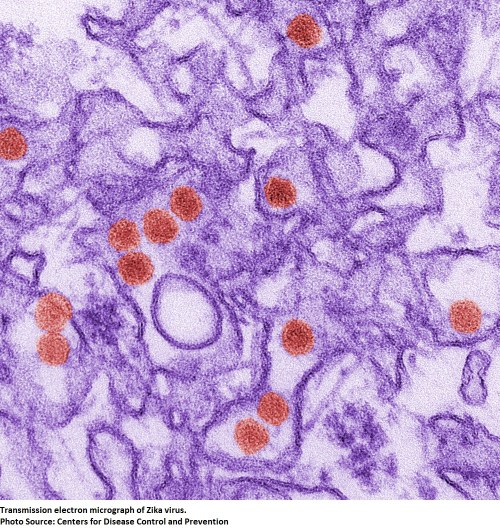 In support of the research and clinical efforts to combat the Zika virus and save patients from the possible side effects of nerve-based disorders resulting from Zika infections, the Firm has successfully prosecuted a patent directed to the treatment of zika that was granted by the Japan Patent Office on July 13, 2016.
On July 29, 2016, the Florida Department of Health confirmed the first local Zika transmission in the continental United States at a one-square mile area in Wynwood, a trendy neighborhood just north of downtown Miami.
Earlier, on January 22, 2016, the United States Centers for Disease Control and Prevention activated its Level 1 response to monitor and coordinate the emergency response to Zika in the US including the Caribbean, Brazil, Venezuela and other countries and territories.
Subsequently on Feb. 1, 2016 the World Health Organization (WHO) declared a Public Health Emergency of International Concern. Sporadic zika cases were also detected in Asia, including Bangladesh, Malaysia, Hong Kong, Cambodia, Indonesia, Philippines, Vietnam, Laos, Singapore and Thailand.
June 27, 2016 - SHUSAKU·YAMAMOTO Continues its Winning Streak with IAM Patent 1000 2016 Recognition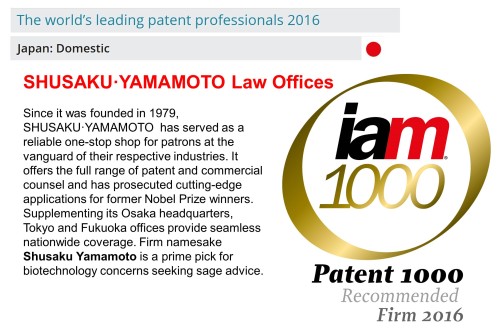 For the fifth consecutive year in a row, Intellectual Asset Management (IAM) magazine has honored the Firm in their annual IAM Patent 1000 – The World's Leading Patent Practitioners Guide.
The Guide recognized the Firm for its "expertise in the full range of patent and commercial counsel" and it was especially recognized for prosecuting "cutting-edge applications for former Nobel Prize winners."
The Firm is humbled by its fifth successive induction into the leading international guide which honors only the world's best-in-class licensing, litigation, and patent prosecution professionals.
IAM Patent 1000 – The World's Leading Patent Professionals 2016 identifies the top patent practitioners in key jurisdictions around the world. The guide is compiled through extensive market research by a team of full-time analysts who conduct approximately 1,500 interviews with patent specialists across the globe.
January 27, 2016 - SHUSAKU·YAMAMOTO Recommended in The Legal 500 Asia Pacific 2016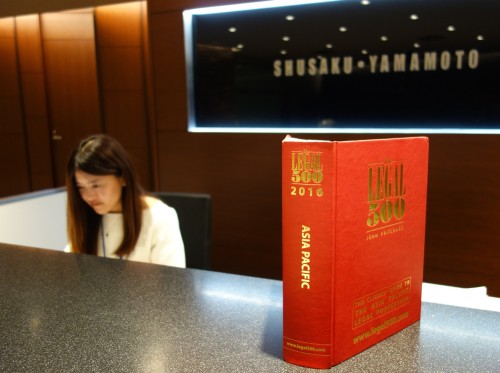 The Firm's patent prosecution, contentious and anti-counterfeiting practices and attorneys have been recommended by The Legal 500 Asia Pacific 2016 as one of the leading domestic law firms in Japan for Intellectual Property.
Owner Kensaku Yamamoto was recommended for the Firm's contentious and anti-counterfeiting matters and Founder Shusaku Yamamoto was recommended for leading the firm's "biotech, chemical, life sciences, electronics, computing and mechanics patent prosecution practices".
The Firm has been recommended by the Asia Pacific Legal 500 since the early 2000s and we are honored to continue to receive support and recognition from our clients and associates.
The Asia Pacific Legal 500 is an independent guide and research is based on extensive surveys and interviews conducted with lawyers and clients each year.
October 7, 2015 - Nobel Prize for Chemistry 2015 - Inventor client success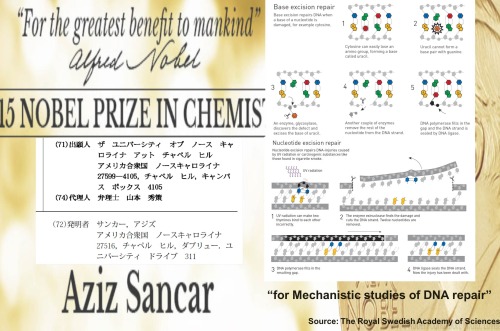 Dr. Aziz Sancar of the University of North Carolina at Chapel Hill was one of the three recipients of the 2015 Nobel Prize for Chemistry for his ground-breaking research in mapping the cellular mechanisms "for mechanistic studies of DNA repair".
The Firm is honored to have assisted Dr. Aziz, as an inventor, and the University of North Carolina before the Japan Patent Office in Japanese patent prosecution.
September 3, 2015 - SHUSAKU∙YAMAMOTO Business Alliance with Bank of Tokyo-Mitsubishi UFJ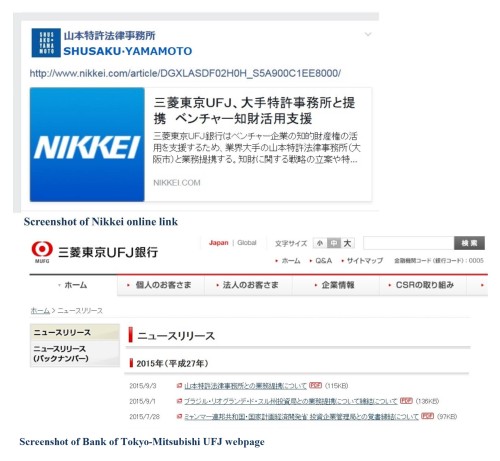 In a pioneering and groundbreaking development that was reported in the Nihon Keizai Shimbun (Nikkei Newspaper) and other Japanese business media, Japan's largest bank and one of the world's largest, the Bank of Tokyo-Mitsubishi UFJ, entered into a business alliance with SHUSAKU∙YAMAMOTO on intellectual property rights.
This business alliance will support the growth and development of small and medium-sized enterprises (SMEs), venture companies and the like aiming for the next generation of industrialization growth and prosperity through the protection and commercialization of innovative technology.
A press release of the Bank of Tokyo-Mitsubishi UFJ noted that "through the introduction of SHUSAKU∙YAMAMOTO, the bank will provide services such as proposal of intellectual property strategy and patent filing to help businesses maximize the commercial benefits of their intellectual property, and build a thriving, innovative business and setting a new challenge in industry and actively enhance the growth of the Japanese economy."
The Firm is honored and excited to ally with one of the titan institutions of Japan's economy to help identify, encourage, protect and enforce the valuable intellectual property of Japanese SMEs and venture companies and help them prosper and flourish, creating a more dynamic economy and greater employment opportunities in Japan and the world.
August 13, 2015 - Cracking Down on Online Counterfeits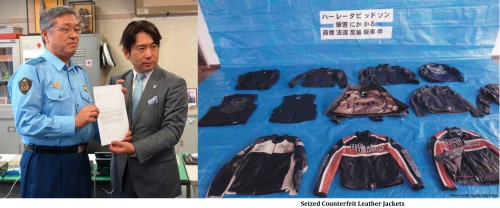 The anti-counterfeiting enforcement team at SHUSAKU·YAMAMOTO, led by Mr. Kensaku Yamamoto, successfully completed a criminal enforcement action on behalf of its client, Harley Davidson Inc., against 2 Japanese online counterfeiters found to be selling counterfeit Harley Davidson leather jackets sourced from the People's Republic of China.
Like elsewhere, the counterfeiting trade in Japan has moved online and the source countries of these online counterfeit goods come from China and Southeast Asia. These pirated goods are purchased online and shipped directly to innocent Japanese consumers and such online sale tactics have become popular with counterfeit vendors based overseas and in Japan.
Working together with the police and investigation officers of the Ogaki Station, Gifu Police, the Firm successfully initiated a criminal complaint and participated in the raid, investigation, arrest, prosecution and conviction of the 2 Japan-based online counterfeiters for selling and distributing fake Harley Davidson jackets.
In appreciation of the Gifu Police's successful criminal investigation and conviction of the online counterfeiters, Mr. Kensaku Yamamoto presented a Letter of Appreciation from Harley Davidson Inc., (USA) to Mr. Hideo Munemiya, Assistant Commissioner and Station Commander of Ogaki Station, Gifu Police on August 13, 2015. The Gifu Police was commended for "displaying the highest degree of professionalism, vigilance and diligence in line with the proud traditions of law enforcement."
The Firm is dedicated to assisting clients in tackling online piracy and other forms of intellectual property crime such as counterfeit goods. With this successful investigation, prosecution and conviction of the 2 Gifu-based online counterfeit vendors, the Firm is glad to ensure that its brandowner clients stay at the forefront of intellectual property enforcement.
July 31, 2015 - Extremely promising Ebola vaccine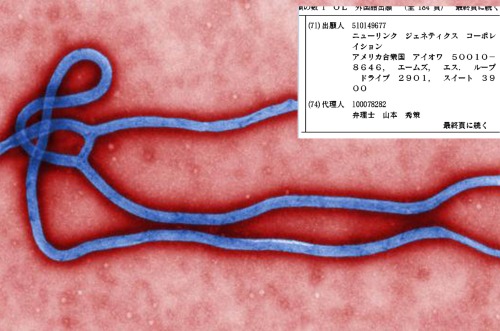 The World Health Organization (WHO) announced the preliminary results of an "extremely promising" vaccine against the deadly Ebola virus that has led to 100% protection and this development could greatly help prevent Ebola's spread in current and future outbreaks.
The vaccine VSV-EBOV was developed by the Public Health Agency of Canada and it was licensed to NewLink Genetics Corporation, a NASDAQ-listed biopharmaceutical company. The Firm is humbled to represent NewLink Genetics Corporation in Japanese patent matters."
June 23, 2015 - IAM Patent 1000 Recognizes SHUSAKU·YAMAMOTO's Prowess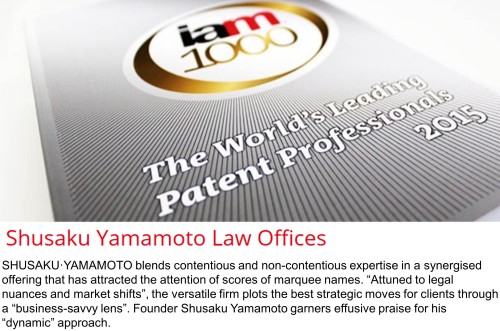 The Firm continued its winning streak, fourth year running, as a top ranked leading Japanese domestic patent practice by Intellectual Asset Management (IAM) magazine's 2015 edition of the IAM Patent 1000 – The World's Leading Patent Practitioners.
IAM editors reported the firm "blends contentious and non-contentious expertise in a synergised offering that has attracted the attention of scores of marquee names."
The IAM Patent 1000 is a guide to the top patent professionals in key jurisdictions around the globe. Based on interviews with almost 1,500 attorneys at law firms, patent attorneys, and in-house counsel, individuals qualify for a listing when they receive sufficient positive feedback from peers and clients with knowledge of their practice and the market within which they operate.
You may also be interested to learn more about our history by visiting our Milestones.
Insights
SHUSAKU·YAMAMOTO provides insight and commentary that is published by the leading legal journals and publications.
Important Disclaimer
Material included in our web site is not offered as advice on any particlular matter. The firm and the contributing authors expressly disclaim all liability in respect of anything done or omitted to be done wholly or partly in reliance of this material. No client or other reader should act or refrain from acting on the basis of this material without taking specific professional advice on the particlular facts and circumstances at issue.